About Me
Cindy Cartee, LPC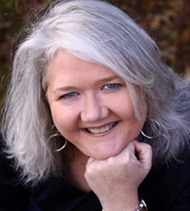 How can Cindy Cartee help me or help us? I am passionately committed to helping people in their relationships. Whether it's about you or another, we're all about love and relationships, right?
I have over 20 years of experience in the field of Counseling and Psychotherapy. Providing private practice for over 15 years, I specialize in helping individuals and couples enhance their lives and relationships. I am a South Carolina Licensed Professional Counselor, Certified Imago Relationship Therapist, Nationally Board Certified Counselor, South Carolina Clinical Addictions Counselor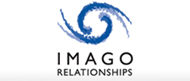 and a Certified Getting The Love You Want Couples Workshop Presenter.
I utilize an eclectic approach designed to meet your individualized needs. I know how uncomfortable and difficult walking into my office can be. Establishing rapport, creating a relaxed experience with a down-to-earth approach, offering humor mixed with the seriousness of the circumstances, I will help offer you HOPE and guide you to your personal visions of change.
I look forwarding to working with you and I will work hard for you! I'll be your coach, not your referee so call me Cindy Cartee at (864) 706-HELP.
What others say about Cindy:
"Cartee has ignited HOPE during a time when many are hopeless. Relationship expert and renowned marriage motivator Cartee has inspired couples to navigate their relationships to reconnection and deeper connection. Despite the myth that affairs destroy a relationship Cartee has proven that affair recovery is possible."
"Often referred to as an old soul, Cartee is wise beyond her years. At an early age she had an awareness of her call to help others love one another. Following that calling and desperate to reach the public, Cartee has created a surge of transformative energy."
With an uncanny ability to connect with people, her fun loving spirit exudes and her hope is contagious. Therapy with her is like an adventure of the soul. Helping couples consciously love one another is her gift. Creating an alchemy of two souls becoming one. Transforming relationships one at a time.
"Yes, Cartee is downloading the program God has programmed her to deliver. RE-MEMBER means to put back together and Cartee can help you remember the feelings of love that you have forgotten."